First Ward Meetings
Our Ward Onederful monthly meetings are held at 7PM on the third Thursday of every month.
Please see schedule below for locations and updates.
These meetings provide a venue for First ward residents and others to participate and collaborate in discussions and direction around important Ward and city-wide matters. This venue gives me an opportunity to hear from you, as my constituents, about the issues that matter most.
In an effort to to support the vitality and recovery of our downtown and to build community, promoting the First Ward's small businesses is a regular feature of the meetings. First Ward meetings offer residents the opportunity to meet and chat with the owners and operators of many downtown businesses.
Other Meetings and Conversations of Interest
"Ald. Clare Kelly (1st), who made fixing the pension mess a cornerstone of her council campaign, said she hopes City Council will approve a "full funding" resolution on Monday that was recommended last week by the city's Finance and Budget Committee." https://evanstonnow.com/police-and-firefighters-cheer-pension-proposal/
read more
"The pension fund representatives' efforts actually began during the city's budget season last year when they teamed up with First Ward City Council Member Clare Kelly, also a member of the committee. Read Story Here
read more
What's Cooking
Video Updates for Evanston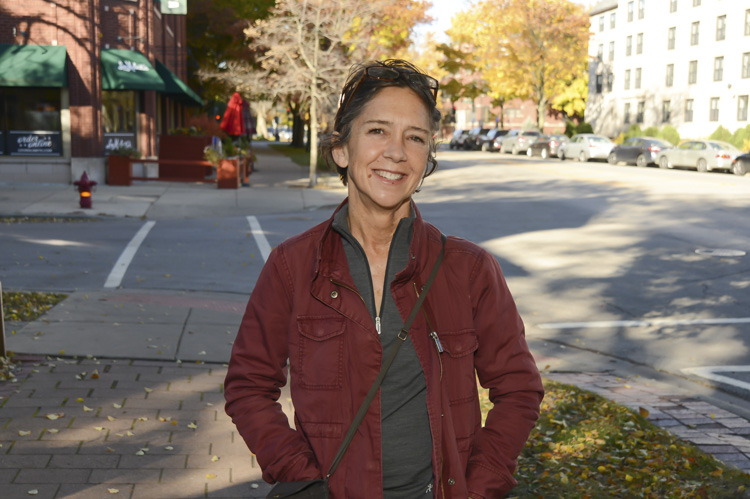 Check Back Soon
Clare will be posting video updates on Evanston's agenda items
Clare Kelly
A lifelong Evanston resident and ETHS teacher for 30 years, Clare has a proven record of leadership, collaboration, and fighting for government accountability, transparency, and social justice.
Clare has always been committed to the ideals of equity, justice, democracy, and transparency in government. She has led successful grassroots campaigns that have benefited the Evanston community. Clare is an inspiring organizer whose effective strategizing and collaboration had a big impact on change at local, state and national levels.
Growing up in the First Ward , Clare has deep roots in Evanston dating back to her great, great grandfather who graduated with Northwestern University's first class in 1859. Her two children, Nico and Gus, went through Evanston's public schools and graduated from Vanderbilt and NU, respectively. She has two brothers, Mike and Max. Clare teaches Spanish at ETHS and is an Illinois Virtual Instructional Coach and a Spanish language debate coach. She has an MA in Spanish Linguistics and is a National Board Certified Teacher. Clare will retire next year in order to fully dedicate her time to the needs of the First Ward and the City of Evanston.